Easterseals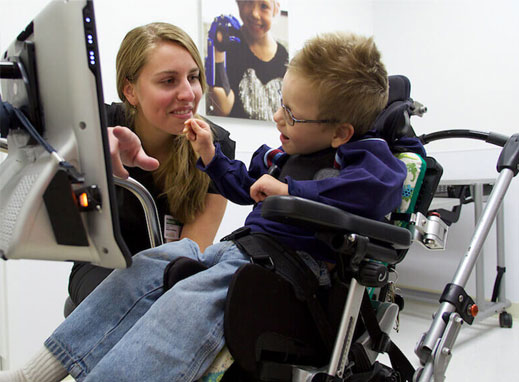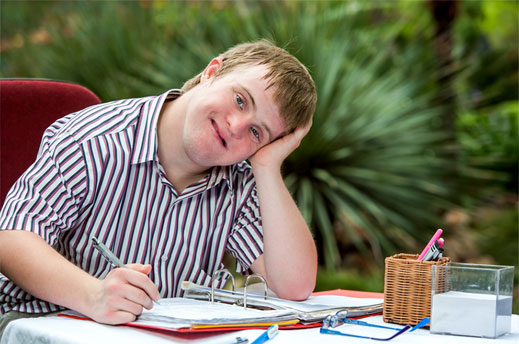 What We Are About
Easterseals serves 1.5 million children and adults with disabilities and their families, offering a wide range of services at 69 affiliates nationwide. We change the way the world defines and views disability by making profound, positive differences in people's lives every day, helping our clients build the skills and access the resources they need to live, learn, work and play.
Our services include:
Accessibility Resources
Autism Services
Camping & Recreation
Day Care
Employment & Training
In-Home Care
Mental Health Services
Therapy
Veteran Reintegration
Senior Career Employment
Respite Services
We are America's largest nonprofit health care organization. Our commitment to comprehensive health and wellness serves more than 1.4 million people a year. We are well prepared to respond to the needs of the one in four Americans living with disability today with outcomes-based services for all disabilities.
Easterseals provides early intervention, inclusive childcare, medical rehabilitation and autism services for young children and their families, is addition to job training and coaching, employment placement and transportation services for adults with disabilities, including veterans; adult day services and employment opportunities for older adults. We also provide a variety of services for people of all ages including mental health and recovery programs, assistive technology, camp and recreation, caregiving support, and much more.
Additionally, we've served transitioning military, veterans and their families and caregivers since WWII and continue to be the "go to" resource for them to help ensure their successful transition to civilian life.
---
The Story of Easterseals
Tragedy Leads to Inspiration
In 1907, Ohio-businessman Edgar Allen lost his son in a streetcar accident. The lack of adequate medical services available to save his son prompted Allen to sell his business and begin a fund-raising campaign to build a hospital in his hometown of Elyria, Ohio. Through this new hospital, Allen was surprised to learn that children with disabilities were often hidden from public view. Inspired to make a difference, in 1919 Allen founded the National Society for Crippled Children, the first organization of its kind.
In the spring of 1934, the organization launched its first Easter "seals" campaign to raise money for its services. To show their support, donors placed the seals on envelopes and letters. Cleveland Plain Dealer cartoonist J.H. Donahey designed the first seal. Donahey based the design on a concept of simplicity because those served by the charity asked "simply for the right to live a normal life." The lily – a symbol of spring – was officially incorporated as the National Society for Crippled Children's logo in 1952 for its association with new life and new beginnings.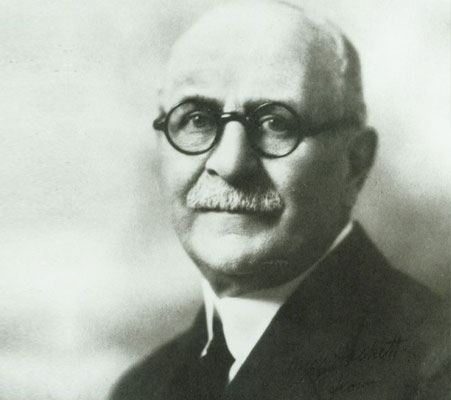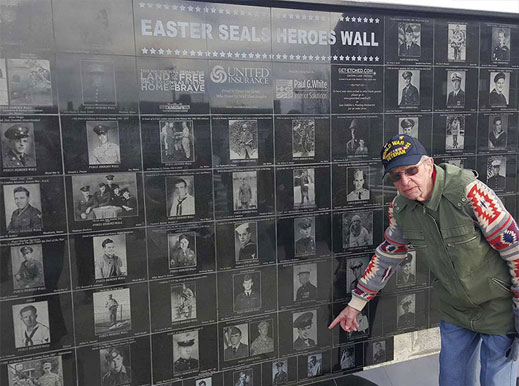 Expansion
In 1945, we expanded our vision across the country and in communities nationwide when we opened our services to adults and returning WWII veterans.
The overwhelming public support for the Easter "seals" campaign triggered a nationwide expansion of the organization and a swell of grassroots efforts on behalf of people with disabilities. By 1967, the Easter "seal" was so well recognized, the organization formally adopted the name "Easter Seals."
---
See the Impact Your Donation Makes
A Ladder to Success: Cody's Journey as a Firefighter
Since the age of four, Cody Slusher knew he wanted to become a firefighter.
Now, thanks to the Easterseals Vocational Employment Services program and the Sylvester Fire Department, Cody's dream is a reality.
Through learning the ropes with the engine company, Cody is able to spend time working towards a meaningful goal of helping others in his community through employment, all while having fun.
Easterseals 100th Anniversary: 100% Included and Empowered
---
Source: Some images, text and videos are the property and copyright of Easterseals.