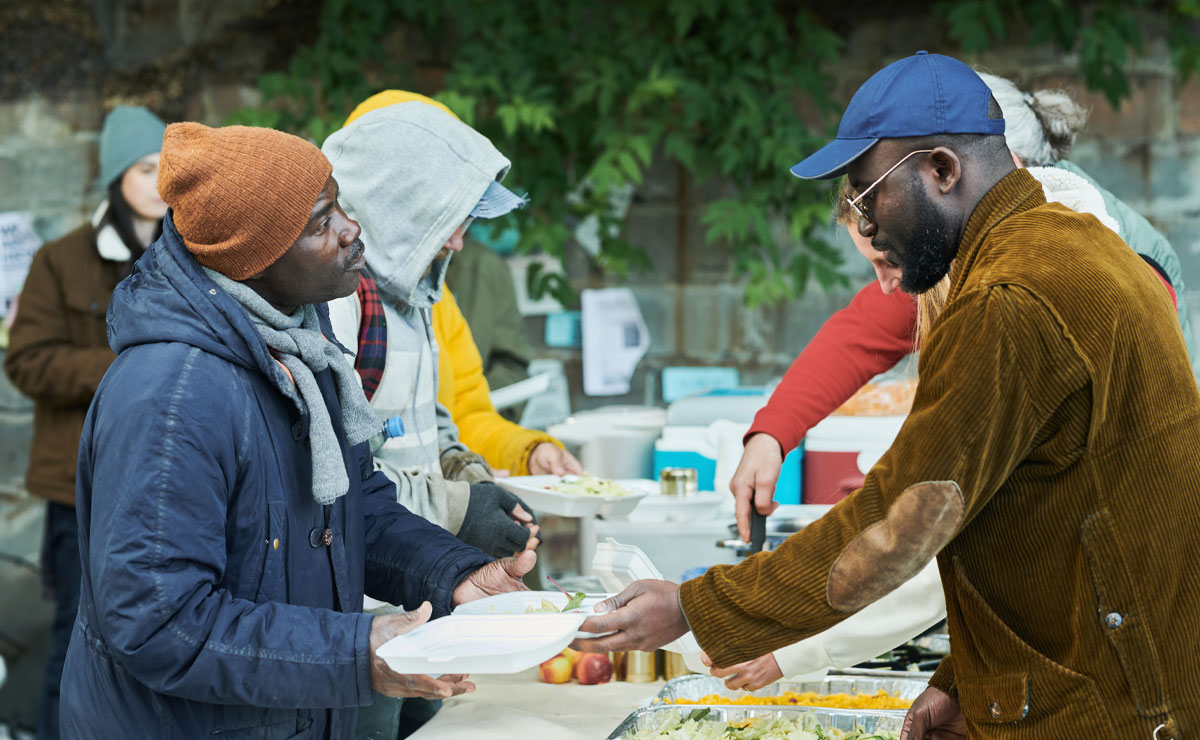 More than 38 million Americans are food insecure. This means they do not get an adequate supply of nutritious and affordable food. The estimate of homeless people that eat one meal or less per day is 83%.
The term "homeless" is often applied to people who lack a permanent residence and have no other place to go. They may sleep on the streets, or in a place not meant for human habitation. It can also refer to those that live in shelters and temporary accommodation.
The number of homeless people is difficult to approximate because they are not all visible. The best guess based on studies is there are 1.2 million homeless people in the US.
The causes of homelessness include poverty, unemployment, lack of affordable housing, mental illness, domestic violence, and physical disabilities.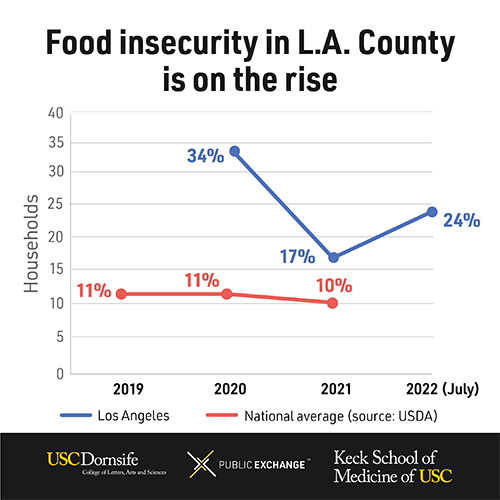 The Hunger Problem in Los Angeles
The problem of not having enough food to eat and going hungry has been around for a long time. The city of Los Angeles is one of the cities in which this problem has been most prominent. The U.S. Department of Agriculture has stated that food prices have gone up 9% in 2022 according to the latest data from their report. This is due to a variety of factors, that include inflation and a change in the supply chain. As a result, more than 800,000 Los Angeles County households are experiencing food insecurity.
This can affect people of all ages and it impacts many individuals. It doesn't end with the most vulnerable, such as people with disabilities, senior citizens, and low-income families. Hunger does not discriminate. No matter who you are or your circumstances, it can affect anyone.
Challenges Faced by Food Insecurity
Holidays are a time for family and friends to get together and enjoy a lavish meal. But for many families, just getting enough to eat on a daily basis is a struggle.
Families who are food insecure may have food some days but not others. This leads to poor nutrition, and it can have a negative impact on children's growth and development, sometimes even leading to learning disabilities. Even adults who haven't always had access to quality, healthy food options are often more prone to chronic conditions and a shortened life span. Not only does this have a negative effect on the physical health and wellness of individuals, but it also has a negative impact on their mental health as well.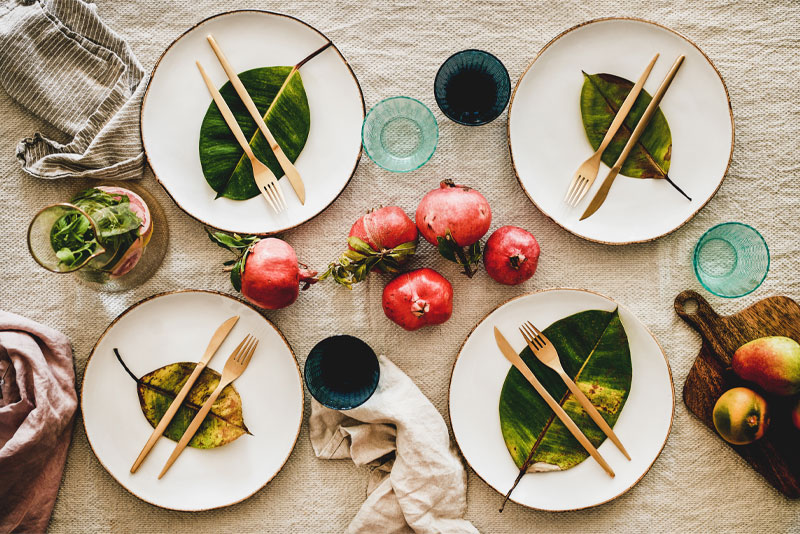 Hollywood Food Coalition (HFC)
HFC's vision is a city where everyone has food, community, and support. It started with offering sandwiches on a street corner and grew into a nightly community dinner. The dinners are served every night, 365 days a year, rain or shine, without fail, and they have not missed one day of serving a nutritious, delicious meal since 1987.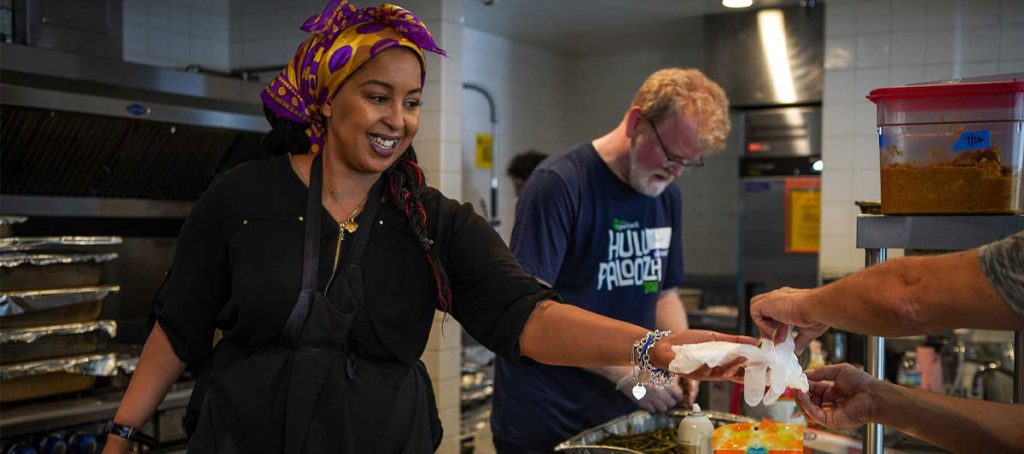 In January 2017, The Hollywood Food Coalition entered into a collaborative agreement with The Salvation Army to accommodate the increasing need for meal services. Joining forces allowed the HFC team to move their weekday meal service from the street to an indoor dining space at "The Way In Center" on Hollywood Boulevard.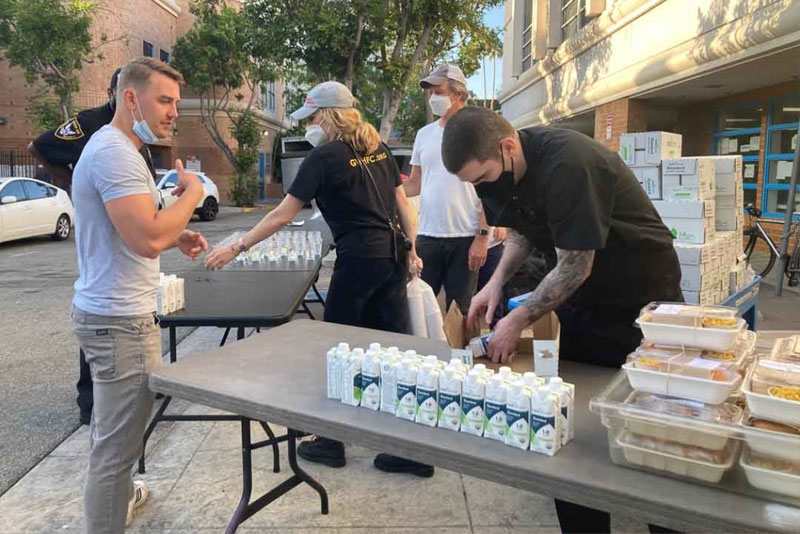 The Hollywood Food Coalition
vs The Hunger Problem
HFC fulfills their mission and vision through their nightly Meal Engagement Program, however, over the years they extended their areas of assistance in the community by developing programs that provide the homeless with skills and opportunities that help them become more independent. In addition to providing hot, nutritious meals, they also provide help with basic daily needs, such as clothing, backpacks, sleeping bags, and hygiene items, as well as assistance with housing placement and referrals.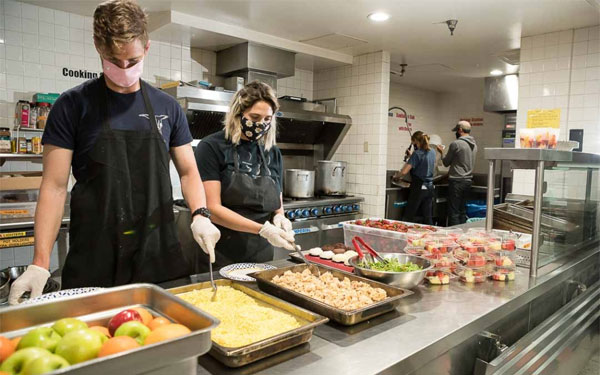 Every single day, community volunteers join the move to turn compassion into action. These volunteers help prepare warm, delicious food like casseroles and soups that are served to the guests. The HFC volunteers are integral to the success of the nightly Community Dinner, and their continued support has sustained HFC's work and mission since 1987.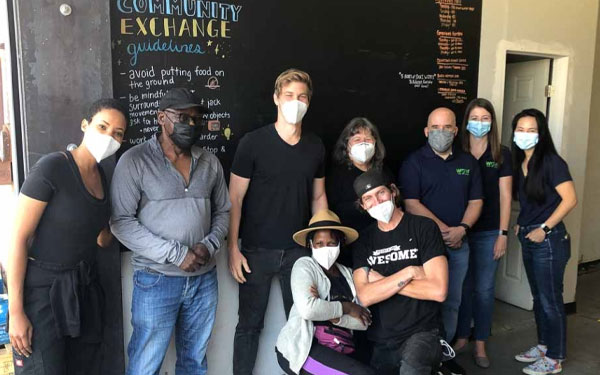 HFC's Community Exchange is a free, concierge food service that caters to small-to-medium sized social service nonprofits by providing them with needed food resources; when they want it and need it, so that they can stay focused on their missions and have more time to do what they do best.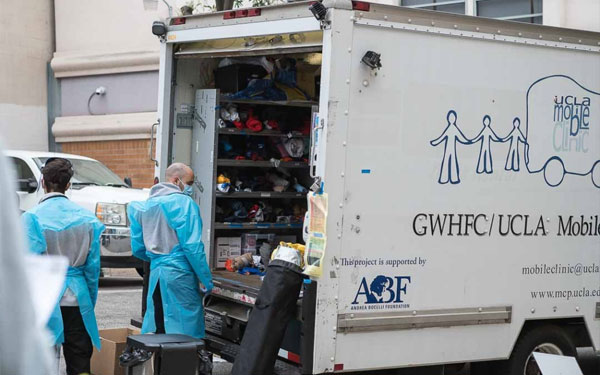 For most people that come, the first thing that they need is food. However, after they have enjoyed a delicious meal, the HFC volunteers often ask them about other pressing needs. The goal is to provide consistent help with the most commonly requested immediate essentials and to build an effective referral network that helps with longer-term needs.
Top 5 Things Ask For:
Shelters, Bridge Programs, and Housing
Clothing, Blankets, Sleeping Bags, and Tents
Medical Care
Assistance Navigating the System
Substance Abuse Program Referrals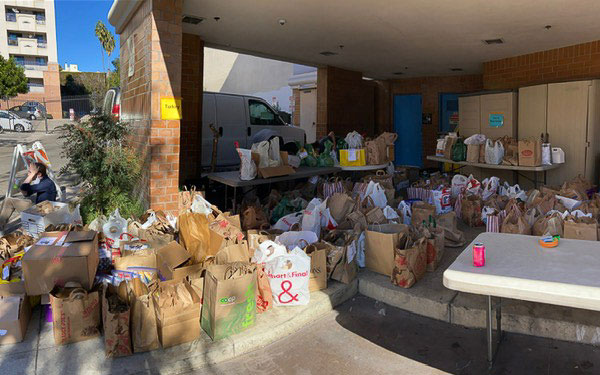 HFC also aims to build resilient communities, where everybody has food, community, and support.
The Goals:
Address the needs of persons living in poverty and experiencing food insecurity by creating consistent and effective food-centered programs.
Identify and cultivate additional sources of delicious, edible food that would otherwise be thrown away, and share it with a wide variety of partner social service agencies by growing the Community Exchange Program.
Expand the availability of nutritious meals to low-income and poor individuals, free from the stigma often associated with free meal programs, by creating a restaurant style, dignified, inviting Community Dinner experience.
Grow and expand the types and variety of services offered during both daytime and evening hours.
Assist our clients beyond their urgent needs.
Work with other organizations to create unique and diverse approaches to address different community struggles.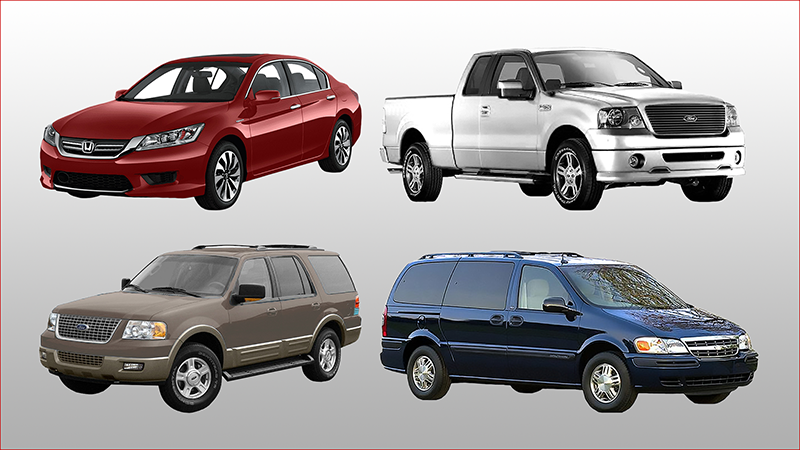 Donate now to help feed those who would otherwise go hungry. Over 2 Million people in L.A. County can't afford food. You can make a difference. Every night since 1987, the Hollywood Food Coalition has served a hot meal to those in need. Help support Hollywood Food Coalition by Donating your Car, Truck, SUV, Van, or RV.
Or Call 888.325.4155
We Are Available 24/7