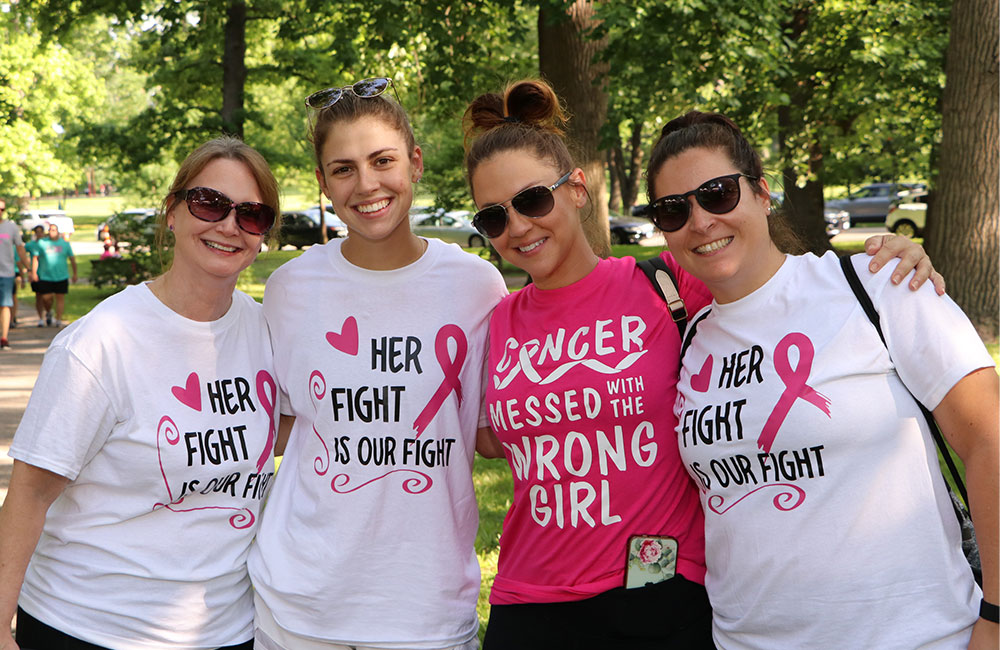 A world without breast cancer.
Save lives by meeting the most critical needs in our communities and investing in breakthrough research to prevent and cure breast cancer.
For four decades, Susan G. Komen® has stood at the forefront of change, demanding that individuals be able to talk openly about breast cancer and not be shunned to the shadows, mobilizing communities across the world and completely revolutionizing the way people support a cause.
In 1980, Nancy G. Brinker promised her dying sister, Susan, that she would do everything in her power to end breast cancer forever. In 1982, that promise became the Susan G. Komen® organization and the beginning of a global movement. What started with $200 and a shoebox full of potential donor names has now grown into the world's largest nonprofit source of funding for the fight against breast cancer. To date, we've invested nearly $3.6 billion in groundbreaking research, community health outreach, advocacy and programs in more than 60 countries. Our efforts helped reduce deaths from breast cancer by 43 percent since 1989 and we won't stop until our promise is fulfilled.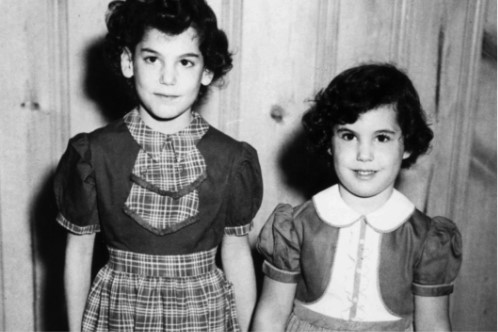 United by hope, we can end breast cancer.
We know that it will take all of us, working together to save lives from breast cancer. It takes driving research forward to discover the next life-saving treatment, ensuring access to high-quality and affordable care, creating a community of hope and compassion, and inspiring people willing to take action by raising funds and raising their voice to advocate for others.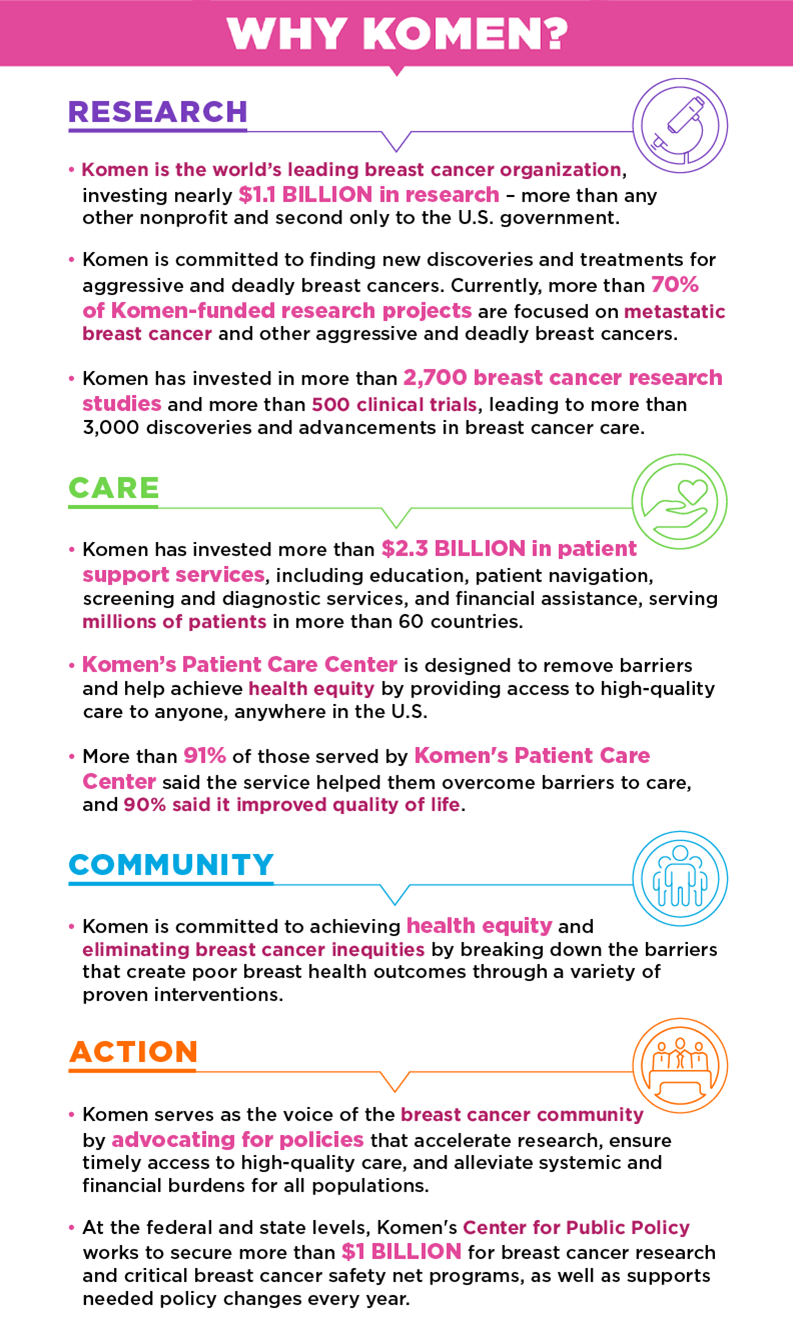 Source: Some images, text and videos are the property and copyright of Susan G. Komen®.