Donating a vehicle in Idaho (ID)
We accept cars, boats, motorcycles, RVs, and even trains, construction vehicles and airplanes. Your generous donation makes a big difference to the charities we support. Donating a vehicle in Idaho is easy. Donation2Charity can walk you through the entire process, step-by-step. And the best part is you get a Tax deduction. We will provide you with a receipt for your tax deductible donation. For more information, visit our Tax Deduction page.
We have 12 charities that we support and you can select your charity of choice from the side icons or the Charities menu. If you are not sure what charity to select, please visit the charity pages to learn more.
We are an environmentally conscious company and we take vehicles that are considered junk for recycling. Our goal is to preserve the beautiful landscapes of our great country and protect its resources by utilizing the materials that can be reused; such as steel, from vehicles that cannot be repaired. The recycling process can dramatically reduce the need to mine new iron ore.
You can donate now! Use our simple two-step online form or call us toll free at 888-325-4155 today!
Click Image to Enlarge
---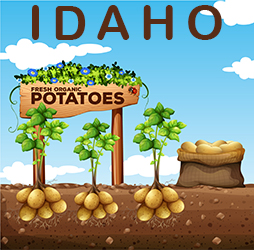 Idaho has more kilometers of designated wilderness than anywhere else in the continental USA. These wilderness areas, national forests, and state and local parks offer easy access to spectacular waterfalls, blue ribbon trout streams, ancient lava flows, surprising sand dunes, free-flowing rivers, sparkling lakes and towering mountains. Cities and towns provide the comforts of home with lodging, dining, food stores and fuel stations, and serve a natural base camp for outdoor recreation. Take the road less traveled on any of Idaho's 31 scenic byways to explore while learning about the state's history, geology and outdoor recreational opportunities. Idaho's highways and byways showcase the state's diverse beauty and lead to memorable adventures.
---
Helpful Links