Donating a vehicle in Michigan (MI)
We accept cars, boats, motorcycles, RVs, and even trains, construction vehicles and airplanes. Your generous donation makes a big difference to the charities we support. Donating a vehicle in Michigan is easy. Donation2Charity can walk you through the entire process, step-by-step. And the best part is you get a Tax deduction. We will provide you with a receipt for your tax deductible donation. For more information, visit our Tax Deduction page.
We have 12 charities that we support and you can select your charity of choice from the side icons or the Charities menu. If you are not sure what charity to select, please visit the charity pages to learn more.
You can donate now! Use our simple two-step online form or call us toll free at 888-325-4155 today!
Click Image to Enlarge
---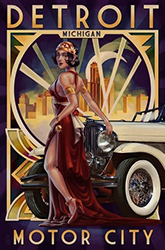 Michigan is a place where it's easy to find and enjoy the simplest of pleasures. Like sugar-sand beaches, forests that explode with the most vibrant of colors, small towns that welcome you more warmly than a summer day and cities that stir the imagination. Midwestern life feels anything but small here, where stunning lakeshores, deep forests and dramatic cliffs and dunes reveal themselves at every turn. The landscape is matched only by dozens of eclectic towns and one iconic city with a reputation for making great cars and even greater music.
---
Helpful Links