Donating a vehicle in Nebraska (NE)
We accept cars, boats, motorcycles, RVs, and even trains, construction vehicles and airplanes. Your generous donation makes a big difference to the charities we support. Donating a vehicle in Nebraska is easy. Donation2Charity can walk you through the entire process, step-by-step. And the best part is you get a Tax deduction. We will provide you with a receipt for your tax deductible donation. For more information, visit our Tax Deduction page.
We have 12 charities that we support and you can select your charity of choice from the side icons or the Charities menu. If you are not sure what charity to select, please visit the charity pages to learn more.
You can donate now! Use our simple two-step online form or call us toll free at 888-325-4155 today!
Click Image to Enlarge
---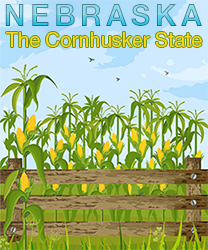 Nebraska has wonders in every direction: vast prairies in the east, majestic cliffs and peaks in the west and sand dunes in between, making for a trip as scenic as it is fun. The state is also rich in history, with many opportunities to explore its heritage. After listening to the stories, create your own. Tour Ashfall Fossil Beds State Historical Park, venture along the Lewis and Clark Trail or explore a historic military fort. No matter where you go—or where you're from—you'll always be welcomed with a warm smile.
---
Helpful Links