Donating a vehicle in North Dakota (ND)
We accept cars, boats, motorcycles, RVs, and even trains, construction vehicles and airplanes. Your generous donation makes a big difference to the charities we support. Donating a vehicle in North Dakota is easy. Donation2Charity can walk you through the entire process, step-by-step. And the best part is you get a Tax deduction. We will provide you with a receipt for your tax deductible donation. For more information, visit our Tax Deduction page.
We have 12 charities that we support and you can select your charity of choice from the side icons or the Charities menu. If you are not sure what charity to select, please visit the charity pages to learn more.
You can donate now! Use our simple two-step online form or call us toll free at 888-325-4155 today!
Click Image to Enlarge
---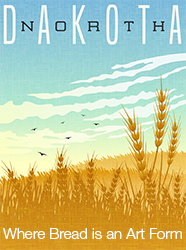 Many legendary forces have left their mark on North Dakota. On this land, Lewis and Clark, Sakakawea, George Custer and Sitting Bull lived out larger-than-life adventures. Trek the same path they traversed years ago: retrace the Corps of Discovery's expedition as you follow the Lewis & Clark Trail, or let your imagination wander through Theodore Roosevelt National Park. See the park's bison and wild horses, and look upon the same rugged landscape that inspired the USA's 26th president. Today, explorers and fun-seekers can still discover what makes North Dakota legendary. Wherever you go, you'll find satisfying dining, inspiring local and regional arts, exciting events and extraordinary scenery.
---
Helpful Links