Donating a vehicle in Arkansas (AR)
We accept cars, boats, motorcycles, RVs, and even trains, construction vehicles and airplanes. Your generous donation makes a big difference to the charities we support. Donating a vehicle in Arkansas is easy. Donation2Charity can walk you through the entire process, step-by-step. And the best part is you get a Tax deduction. We will provide you with a receipt for your tax deductible donation. For more information, visit our Tax Deduction page.
We have 12 charities that we support and you can select your charity of choice from the side icons or the Charities menu. If you are not sure what charity to select, please visit the charity pages to learn more.
You can donate now! Use our simple two-step online form or call us toll free at 888-325-4155 today!
Click Image to Enlarge
---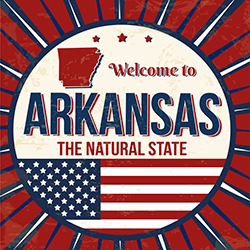 Known as The Natural State for stunning mountain vistas and clear running streams, Arkansas is so much more. Cities like Little Rock, Hot Springs and Bentonville offer a cosmopolitan feel, while a visit to one-of-a-kind Eureka Springs will stay with you for a lifetime. The Delta region is where the blues were born and Johnny Cash's musical journey began. Bill Clinton, another Arkansas son, also launched his political path in the state, and sites commemorating the legacies of both Cash and Clinton can be toured today. Arkansas is also the rice capital of the world and home to one of only three purse museums on the planet. Throw in Crater of Diamonds State Park, where you can dig for real diamonds and keep what you find, and Arkansas truly is a unique treasure to discover.
---
Helpful Links