Donating a vehicle in Maryland (MD)
We accept cars, boats, motorcycles, RVs, and even trains, construction vehicles and airplanes. Your generous donation makes a big difference to the charities we support. Donating a vehicle in Maryland is easy. Donation2Charity can walk you through the entire process, step-by-step. And the best part is you get a Tax deduction. We will provide you with a receipt for your tax deductible donation. For more information, visit our Tax Deduction page.
We have 12 charities that we support and you can select your charity of choice from the side icons or the Charities menu. If you are not sure what charity to select, please visit the charity pages to learn more.
You can donate now! Use our simple two-step online form or call us toll free at 888-325-4155 today!
Click Image to Enlarge
---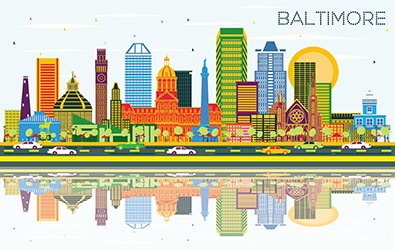 Maryland is often called "America in miniature" for its varied landscape, from mountains to its waterfronts. One of the USA's first 13 colonies, Maryland was first settled by the English in 1634. It was the seventh state to ratify the U.S. Constitution in 1788. Maryland is known for many things, but primarily its coastline and waterways, particularly the Chesapeake Bay. It's also celebrated for its access to fresh seafood (especially crabs) and its biggest city, Baltimore. Fort McHenry in Baltimore is where the U.S. National Anthem was written.
The state was a center of military activity during the Civil War, and visitors can explore four Civil War Trails that follow the footsteps of soldiers from that era. Annapolis, the port city that was once the capital of the USA, is home to colonial buildings, as well as the United States Naval Academy. From there, you can set sail on a schooner in the Chesapeake Bay. In Baltimore, visit the birthplace of Babe Ruth or the National Aquarium.
---
Helpful Links