Donating a vehicle in Montana (MT)
We accept cars, boats, motorcycles, RVs, and even trains, construction vehicles and airplanes. Your generous donation makes a big difference to the charities we support. Donating a vehicle in Montana is easy. Donation2Charity can walk you through the entire process, step-by-step. And the best part is you get a Tax deduction. We will provide you with a receipt for your tax deductible donation. For more information, visit our Tax Deduction page.
We have 12 charities that we support and you can select your charity of choice from the side icons or the Charities menu. If you are not sure what charity to select, please visit the charity pages to learn more.
You can donate now! Use our simple two-step online form or call us toll free at 888-325-4155 today!
Click Image to Enlarge
---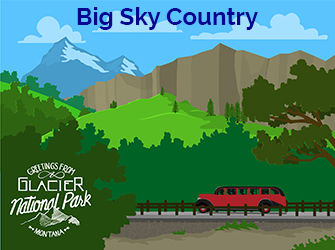 Montana is the epitome of The Great American West – a vast, unspoiled landscape just waiting to be explored. With only 1 million residents and more wildlife than people, Montana gives new meaning to the phrase "wide, open spaces." From the soaring peaks of the Rocky Mountains in the west with their pristine alpine lakes and meadows, to the rolling plains and dramatic badlands in the east, Montana offers boundless opportunities to explore its stunning scenery, enchanting wildlife, rich cultural heritage and small-town charm.
---
Helpful Links