Donating a vehicle in New Hampshire (NH)
We accept cars, boats, motorcycles, RVs, and even trains, construction vehicles and airplanes. Your generous donation makes a big difference to the charities we support. Donating a vehicle in New Hampshire is easy. Donation2Charity can walk you through the entire process, step-by-step. And the best part is you get a Tax deduction. We will provide you with a receipt for your tax deductible donation. For more information, visit our Tax Deduction page.
We have 12 charities that we support and you can select your charity of choice from the side icons or the Charities menu. If you are not sure what charity to select, please visit the charity pages to learn more.
You can donate now! Use our simple two-step online form or call us toll free at 888-325-4155 today!
Click Image to Enlarge
---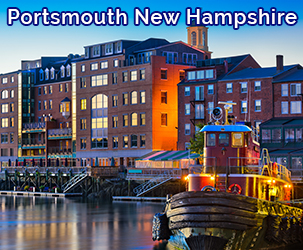 New Hampshire may look small on the map, but its diverse regions offer a variety of destinations and attractions—from historic river valleys to the soaring peaks of the highest mountains in the Northeast. Roads lined with stone walls lead to quintessential New England villages, miles of scenic forests and parks, inviting lakes, picture-postcard rural landscapes and a wealth of outdoor recreation opportunities.
---
Helpful Links